1898: Eggs of European Birds. 2 old Chromolithographs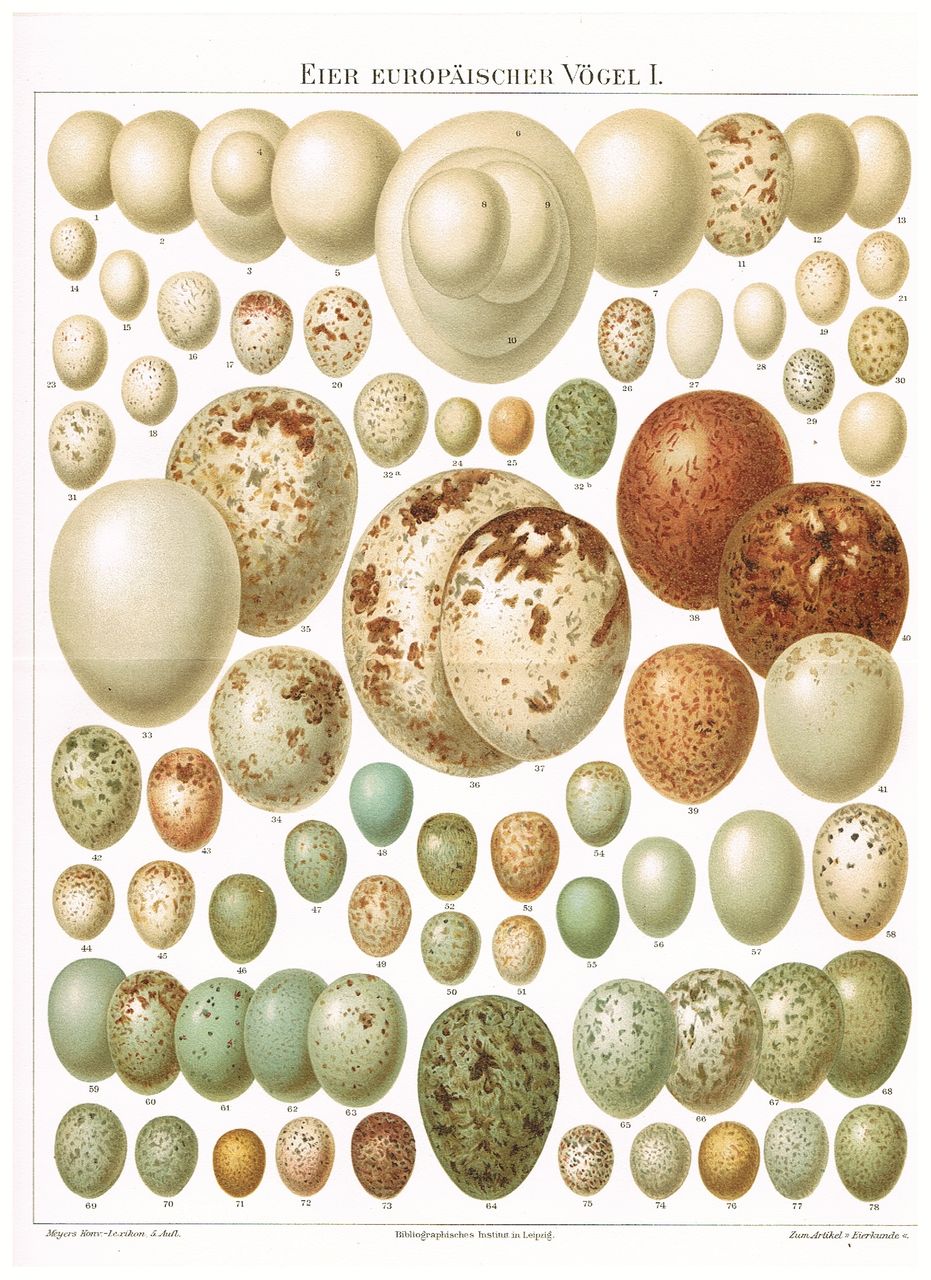 1898: 2 lithographs with Eggs of European Birds. Colorful Chromo lithographs depicting 104 eggs by birds from Europe.
Size: 12 x 9,5 inches, each. Vertical folds, good condition. Broad margins, vivid colors. They look great when matted and framed.
The lithographs have been printed by Bibliographisches Institut Leipzig. Litho by Meyers Germany 1898. Horizontal centerfolds.
More at our
CURIOSHOP